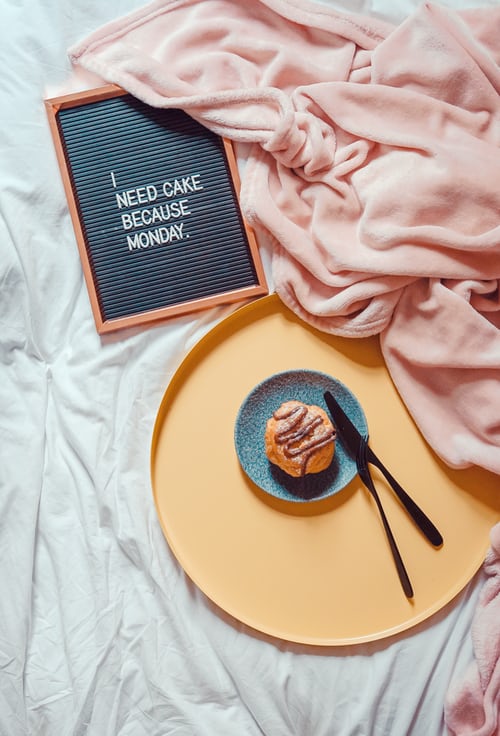 But I can't possibly work full-time and run a business!?
Ok, so let's face it, I have only been doing this a few short months so I am not going to start preaching on how you should run your business as if I have just become a finalist on the Apprentice 2020. No, instead I want to share my journey so far as a real person to real people…
I work full time as a Recruitment Consultant and have done for 5 years. To my fellow Recruiters out there reading this, you will know of the pace & demands an average day brings and like any job, it comes with its challenges leaving you to juggle a work life balance (I'm still not really sure what one of those is…).
But would I change it… no!
You will not find a person who criticizes me more than me! I have recently realised that is what motivates me, no one needs to tell me to work harder because I do that to myself. I love being kept busy and live my life at a million miles per hour and then the thought came to me; what if I put all this energy and passion into my own business?
Hello Letterbox Love
I couldn't write down my ideas fast enough, you may have read in my last blog about how LL came from concept to real life; it was all trial and error, speaking to suppliers, negotiating costs, learning how to build a website then learning how to fix a website, creating product descriptions, trialling products, market research, social media bah blah blah - I could literally go on to fill this page.
No one told me how to run a business, or if my jewellery gifts would even be successful and so I have learnt an awful lot and made some silly mistakes. Most importantly, I am learning to be kinder to myself through the process. Nobody expects you to be perfect and as soon as you accept that you WILL make mistakes, the process becomes easier, enjoyable even! Be honest with your customers and suppliers, and in return you might find they actually want to give you a hand up. For example, I am thrilled to give a big shout out to Zoe and the team at Treatbox, the kindest people you could ever work with. They gave us our first opportunity to showcase Letterbox Love, I am still chuffed to bits to be working with a brand that mirrors our values the way they do.
Managing a full-time job and running Letterbox Love is a challenge but it's a challenge I love. Of course, there have been late nights, weekends and LOTS of tea but it works for me and with the right mindset I promise you can do it too – manage your time effectively, remember to be kind to yourself, do not expect everything to go perfectly, keep the passion, focus and just do it!
So next time you have a business idea and think, nah, it's just too hard to run alongside my job and I don't know where to start, think back to this blog written by someone who used to have that mindset.
Everyone starts somewhere, even a few ideas in a notebook, that right there is a start! If I can offer any support at all, I would be happy to – kerry@letterbox-love.co.uk.
Good luck, I can't wait to see some new entrepreneurs popping up!