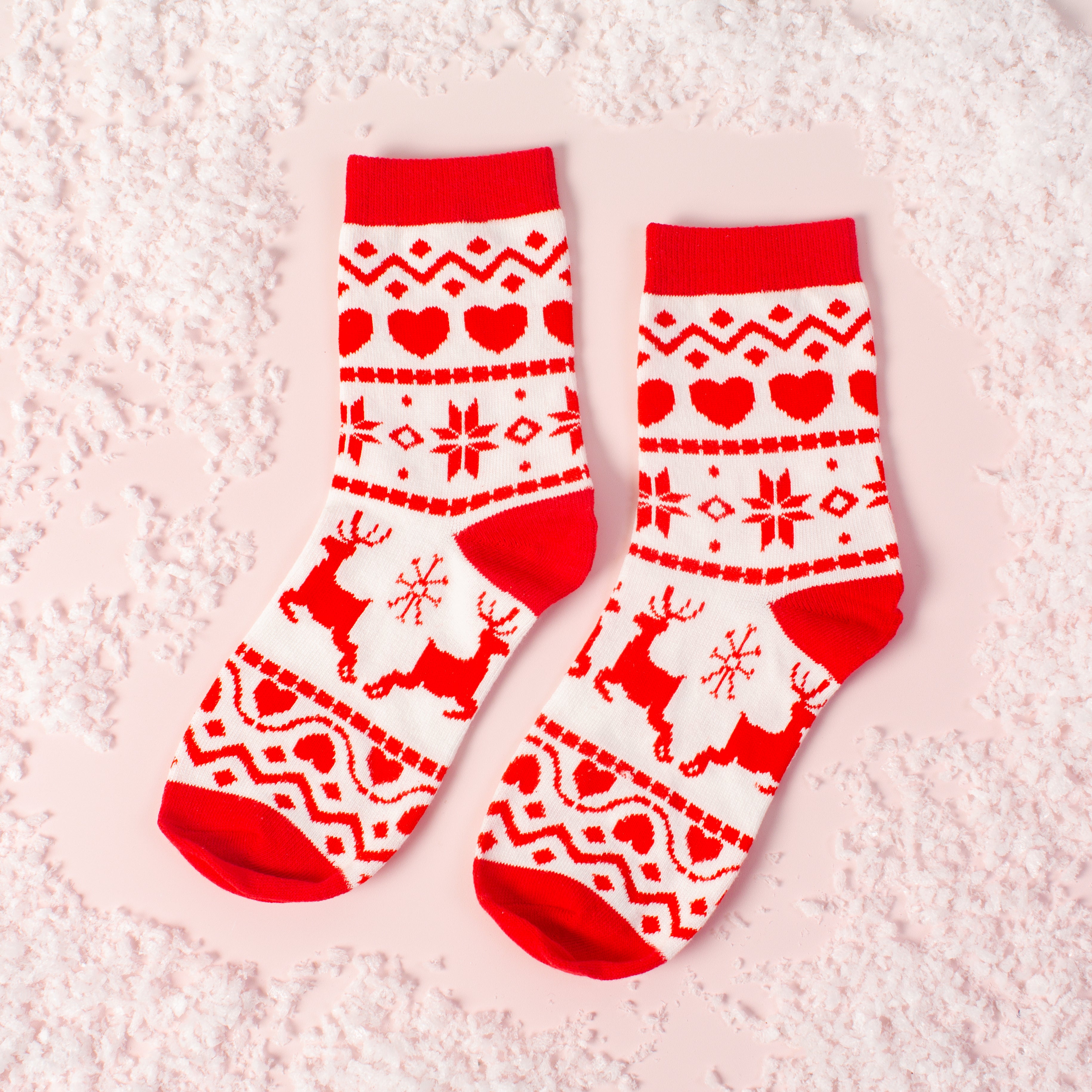 Running a gifting business at Christmas...
Dare I say it… the festive season is fast approaching! Time for cozy nights in, thick socks, hot chocolate, and Christmas movies.
I can't wait to be jingling around the office through the festive season, every part of me is itching to get the snowflake tissue paper out, the red ribbons and fairy lights out! I love every part of it.
Then we get the stark reminder… wind it in Kerry, you have a gifting business to run at Christmas… brace yourself.
Your support to a small business means EVERYTHING all year round, but especially at such a special time of the year like Christmas. As the festivities begin, everything gets a little busier and a little crazier, which is a lot of fun but for many can also be a little stressful. Many small business owners will be reading this, thinking YES! I know where you're going with this!
We live in a world with major online giants such as Amazon, which we simply cannot compete with …'Wait, I can order my new hair dryer now and it will be with me tomorrow!?' *Buy's immediately* it's fantastic! The truth is, Amazon have an army of robots, millions of staff, 100's of fulfilments centres and wow I don't know about you, but they were my saving grace through lockdown. Their delivery times lead the way and as a result this amazing multibillion business has ultimately created an expectation amongst all of us, that if Amazon can do it why can't all my deliveries be this quick?
The reality for most small business's is that they rely on third party delivery partners such as Hermes and Royal Mail etc, and believe me if we could drive your orders to you ourselves, we would! It is the one part of running a business that is completely out of our control once it leaves the building. During the festivities our delivery partner's will inevitably feel the strain, this is their busiest time of the year and we want to work with them, be led by their delivery guidelines and manage our customers expectations accordingly.
It doesn't get any easier the longer we do this, to see that email pop up to say someone's order hasn't arrived yet… just imagine creating a beautiful business, procuring products, designing branding, websites, carefully writing meaningful poems & matching them with bracelets, delicately gift wrapping and shipping the same day for your customer to then not receive it in time – it is heart breaking. Not only is it expensive for us to rectify, re-send out a gift or refund we also have the overwhelming worry that our customer has then lost a little faith in us because of the only process of this entire small business world, that is out of our control. 
I chose to write this blog not to have a moan at Royal Mail because they have been brilliant, they have been put through their paces over the last 18 months and still managed to keep us all going. We have some very happy customers especially happy with our efficient delivery timescales but naturally some shipping timescales may be a little slower during the festive season.
I wrote this blog to increase awareness of the importance of supporting small businesses at Christmas and to be mindful of the stress endured especially at busy periods. Small businesses are the backbone of the economy and your kindness & support means the world.
So, as you set out to do your Christmas shopping and you're supporting your fave small business as always (because you're amazing!), please allow a little more time for your deliveries this Christmas.  Us little guys simply don't have the infrastructure of the worldwide giants (as much as we wish we did!) sometimes there may be just 1 person fulfilling your order and just know that they appreciate you, your order and your kindness more than you know!
Letterbox Love are thrilled to have launched some gorgeous festive goodies this year and we are incredibly fortunate to have some very lovey and understanding customers – thank you for being so understanding all year round as we have grown, you have shown us nothing but support and we are eternally grateful.
Let the festivities begin!
Liam & Kerry
x