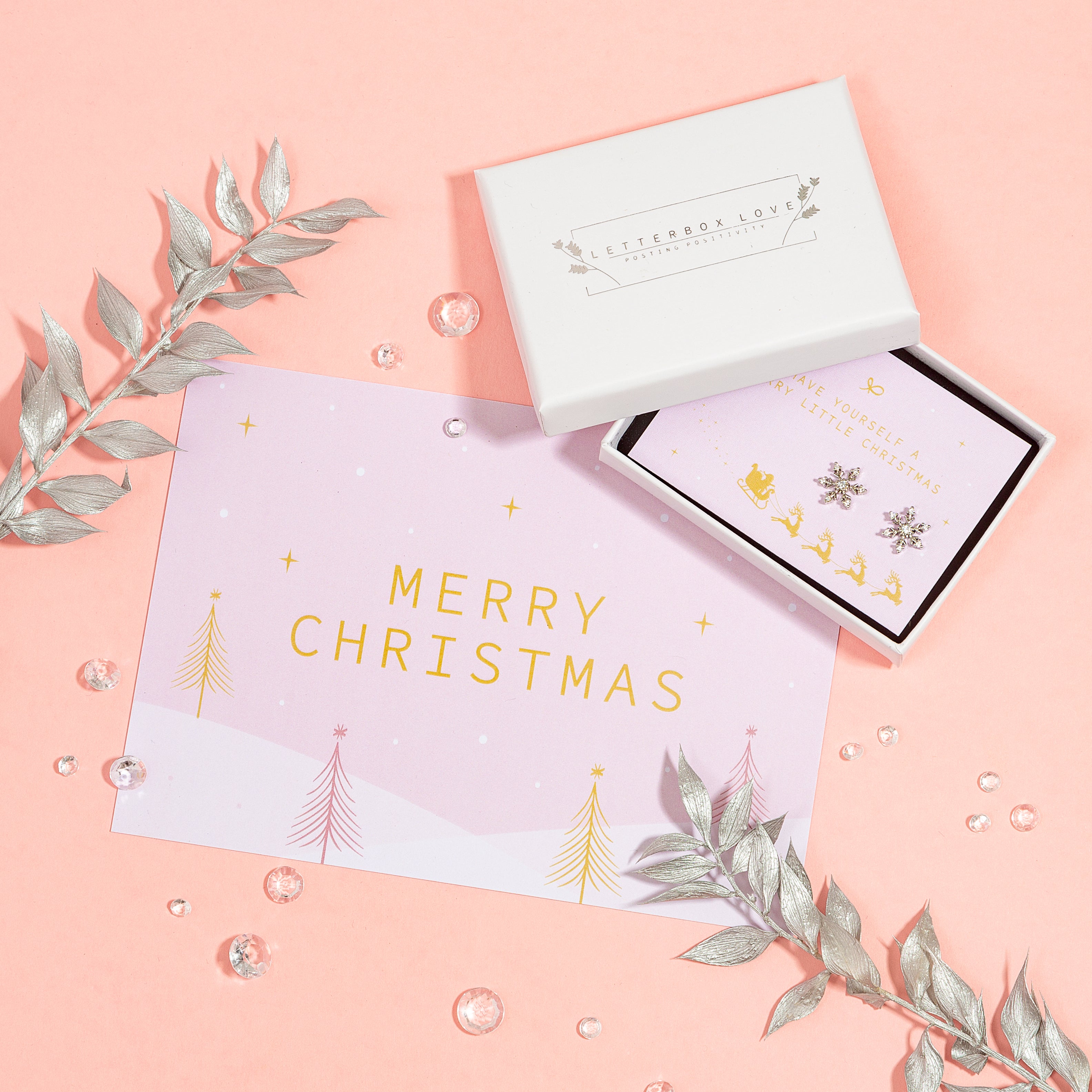 Thoughtful and Affordable Christmas Gift Ideas for Every Budget
Summer is over. The days are getting longer, and the weather is getting colder, which means one thing… Christmas is approaching and it's approaching FAST!
Christmas is one of our favourite holidays and we are super excited to get into the festive spirit, spend time with friends and family and explode the house with Christmas trees, fairy lights, baubles, tinsel, and everything else you can think of! I can already picture the cosy evenings watching The Grinch with a hot chocolate…Yum!
However, although it is a special time of the year, Christmas can be expensive and with the current UK living crisis, it's unfortunately going to be a hard time for a lot of families this year. According to Sitecore's Holiday Shopping Trends 2022 report, 41% of people say that not being able to afford Christmas will ruin the festive season, and 33% will be spending less this year.
Our 2022 Christmas Gift Collection
With these saddening statistics, it was important to us that we made our Christmas collection affordable and accessible for families across the UK. Now, more than ever, spreading kindness and love will make a massive difference in people's lives and we are proud to have launched our Christmas collection that focuses on offering customers thoughtful, but most importantly, affordable Christmas gifts for their family and friends.
Our Christmas gifts range includes a range of bracelets and earrings within a price range of £9.99 - £27.99, with 15% off when you purchase 2 or more products storewide, allowing you to shop leisurely within your budget. From Auntie and Nana to Mum's 1st Christmas and Secret Santa bracelets, we have catered for each of the special women in your life, meaning you don't have to search far and wide for that perfect gift!
Here's a snippet of some of our Christmas range products.
'Merry Christmas Granddaughter' Bracelet
Price: £9.99
Adding a little personalisation to our collection, we offer a variety of poem cards specialised to each family member. Our 'Merry Christmas Granddaughter' bracelet is the perfect jewellery piece for that angel in your life. Mounted on a poem card that can be cherished forever, the bracelet is guaranteed to shine bright with its 10 silver-plated beads and beautiful star pendant that's sure to catch the eye and show her how much she means to you.
'Merry Christmas Secret Santa' Bracelet
Price: £9.99
Struggling to find a Secret Santa gift within budget? Affordable for all ages, our 'Secret Santa' bracelet and poem card is sure to bring a smile to their face. Combining the smooth simplicity of a pink threat, the bracelet holds delicate silver-platted copper beads and a star pendant to add that extra sparkle, all within budget!
'Merry Christmas' Bracelet
Price: £9.99
Perfect for friends, our generic 'Merry Christmas' bracelet is the perfect gift to spread the Christmas festive cheer. The delicate bracelet is made from a contemporary thread that dangles a beautiful star crystal pendant. This affordable gift is great for all ages as a Stocking Filler or Christmas Eve Box Filler.
Snowflake Earrings
Price: £ 10.99
For those with slightly bigger budgets, our snowflake earrings are a perfect edition to add to any jewellery collection and are the perfect sentimental gift for family or friends. Silver plated with cubic zircon, these earrings have just the right amount of sparkle, enhancing their daytime and evening look this Christmas.
FREE Shipping and Gift-wrapping
To make the gift that extra bit special, we will gift wrap your gifts complimentary to give you one less thing to think about! From our signature velvet pink pouches to our white jewellery boxes, we have a range of gift-wrapping options and the option for you to upgrade your gift wrapping if you would like to!

All gifts are then shipped on the same day* for FREE to either your home or directly to your recipient's home along with any gift message you choose to leave, will be handwritten onto one of our signature postcards. 
Ready to explore more of our Christmas Gift Range? Head over to our Shop to find out more!